Places to visit in Fukuoka Prefecture, Japan
Flying over to Fukuoka is a great way to maximise your time and experience a different side of Japan. This is a blog post all about what I got up to in the South of Japan in Fukuoka. I hope this gives you some great ideas to plan your next visit and to explore more areas of Japan outside of Tokyo.
How to get to Fukuoka
If you want to travel around Japan, Haneda airport offers many domestic routes from the domestic terminal with JAL. The train journey from Tokyo can take up half a day, flying to Fukuoka was a good option for me to save time.
My flight was on time and was comfortable and quick to travel to the south of Japan. Tokyo, Haneda International Airport rt is easy to reach from Tokyo city by using the Monorail Skytrain.
You can even take the Shinkansen Bullet Train from Tokyo to Hakata to reach Fukuoka if you wish to try Japanese rail travel this is a wonderful journey through the countryside. You can check out your travel options here with 12go Asia:
Tanga food market in Kokura
Kokura has a wonderful local food market called Tanga you can explore on food, you can even find a student restaurant that will sell you a bowl or rice and you can then get your toppings from local vendors to create your own special meal at the market.
The local hostel also has a kitchen close to the market that can prepare dishes for you using produce from the market. What a wonderful idea for food lovers.
Stop off at Kokura Castle
A trip to Kokura wouldn't be complete without stopping off at Kokura castle, which is perfect for photography lovers. Be sure to also visit the Japanese garden close by to enjoy a tea ceremony.
Explore Mojiko port town
Mojiko is a small port town with a great viewing tower that looks out over the surrounding hilltops.
You can also sample banana ice cream, and purchase puffer fish products here, and if you're brave enough to try.
A popular dish to try is also the cheese curry made famous by a local chef. Mojiko is also popular for its historical buildings and old train station.
Premier Hotel Mojiki
Premier Hotel Mojiki was perfectly located in Mojiko overlooking the bay, surrounding sea and within walking distance from the train station.
I liked the roasted tea that they had for guests in the lobby and the breakfast buffet was full of local dishes to try such as the cheese curry which was a nice idea. The room was full of space and the bed was comfortable.
Visit Dazaifu Tenmangu in Kyushu
Dazaifu Tenmangu is often visited by students wanting to do well in exams, the village itself is wonderful for walking around, with lots of little shops and cafes to enjoy.
The streets are lined with rice bun vendors which you have to try. Be sure not to miss the funky designed Starbacks along this street which is rather unique.
On the way you will cross over a lovely bridge and you can feed the coy carp that swims around in the pond. Before leaving, be sure to read your fortune by making a donation.
Kyushu National Museum
Kyushu National Museum – Follow Japan through the ages, this museum offers a lot of Japanese history that you can explore around the complex.
The main museum has an English audio guide so you can understand information about what's on display.
Ichiran ramen restaurant, Kyushu
Ichiran restaurant can be found in Kyushu town and has a unique take on solo dining to turn food into an experience that focuses on the flavours and the senses.
Select what you would like to order on paper (Strong, medium, soft noodle) Hit the buzzer and your order will be ready in no time.
It's sure to be a ramen noodle experience not to be missed and the noodles in this bowl are super long!
Explore Yanagawa by river canal
Yanagawa is perfectly explored by river canals and the way to do it is on a punting tour.
Have a local punt his way around the maze of canals to take you to your final destination.
You can take a tour that passes key parts around Yanagawa. Remember to ask the punter to sing you a local song as they know many songs relating to live on the canal.
Thirsty? Be sure to pull up to many of the canal side snack shops to fuel up along your journey. They think of everything in Japan.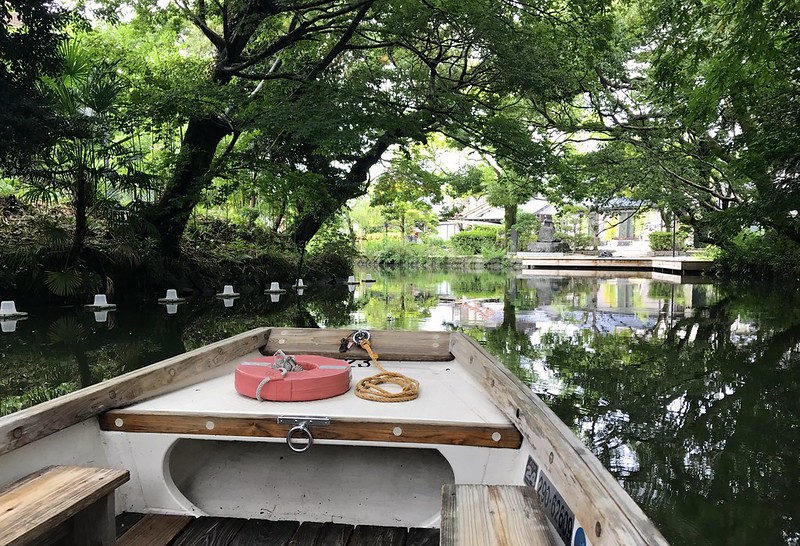 Stay with Ohana, home to the Tachibana Family for a traditional Japanese stay
Since the Edo era, Ohana has been home to the Tachibana Family through many generations it has been passed down and now it's open for visitors to Japan to experience a traditional Japanese guest stay.
The floors are covered by traditional tatami mats and you can choose between a western or Japanese style room.
The surrounding lake and garden is perfect to overlook from the banquet hall during a sunset.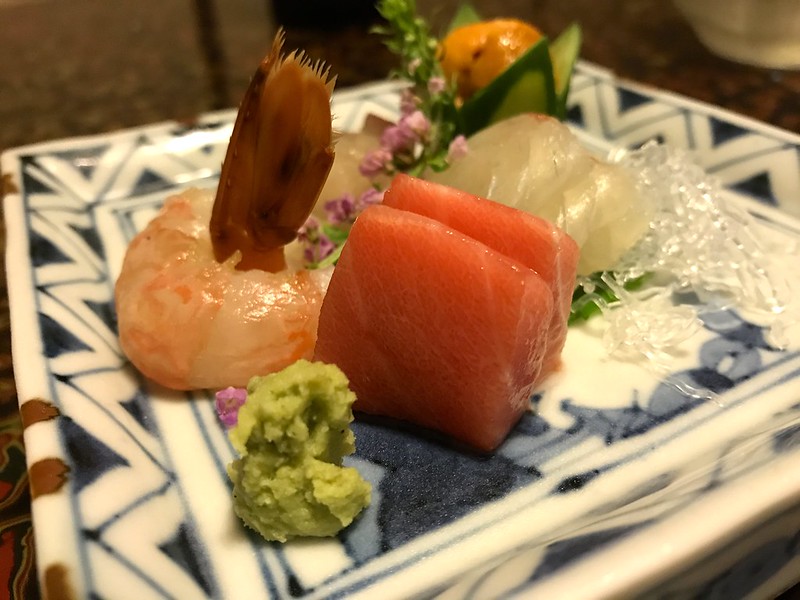 Be sure to try a traditional Japanese dining experience whilst wearing a Yukata for that ultimate authentic Japanese experience.
Head to the top of the Fukuoka Tower
For the best Panarama view of Fukuoka, head to the top of the Fukuoka Tower. At 234m and covered in over 8,000 mirrors and is the tallest seaside tower in Japan.
For romantic couples you can find the love level where lovers can lock a paddle lock to the tower and stand under an electronic love heart to make a love commitment.
Make Sushi at Souto studio
Experience making Sushi at Souto studio where a Japanese sushi master will let you take over a sushi restaurant for the day as you master the art of sushi making.
Make sure you don't mess it up otherwise you won't have anything for lunch.
A skill that takes a lifetime to master, but with these directions you are closer to becoming an expert.
Super fun that you can dress up with chefs clothes and learn preparation techniques and even decoration.
Eat more ramen at Kanada-Ya
Fukuoka is known around Japan for its food, especially its Raman noodle dish, so make the most of it when in town. Kanada-Ya offers a unique take on the Raman dish by adding a thick broth with the noodles that bubbles with flavour.
Want more noodles? You can order more if you run out at any time while you're dining. This broth is so unique that the store has gone international with Raman shops in London and Hong Kong with lines out the door which all started in Fukuoka.
Kushida Shrine
Kushida Shrine is a Shinto said to have been created in 757. The Hakata Gion Yamakasa is centred around the shrine and you can often find one of the Yamakasa (Floats) Located on the grounds to have a look at.
Every July the locals get ready for the festival and frequently visit the shrine.
Hakatamachiya Furusatokan Museum
The Hakatamachiya Furusatokan Museum also explains more in depth about the Hakata Gion Yamakasa festival with a documentary screening to inform you more about the event and you can even try to lift one of the logs that's attached to the float to gather a feeling of what it's like to carry. You can also find many interesting displays relating to culture and traditions in the area.
Try some sake at Hakata Hyakunengura, Ishikura Brewery
A Popular drink to enjoy with friends in Japan is Sake. Why not try Sake tasting at Hakata Hyakunengura, Ishikura Brewery and learn about the history of Sake making that dates back hundreds of years.
Here you can try all the different Sake varieties and I can recommend the sparkling Sake which is interesting and different to try. Be sure to take some Sake home with you to remember your visit to Japan.
Thank you for reading my blog post about Fukuoka.
Thank you for reading and I hope you found it useful. If you do have any further questions, I'm very happy to help. You can leave a comment below in the comment section of this blog post.
One last thing before you go
Check out my Fukuoka Instagram photos and feel free to follow (@traveldaveuk).
Check out my YouTube video.
Cheers guys and enjoy your next trip to Fukuoka